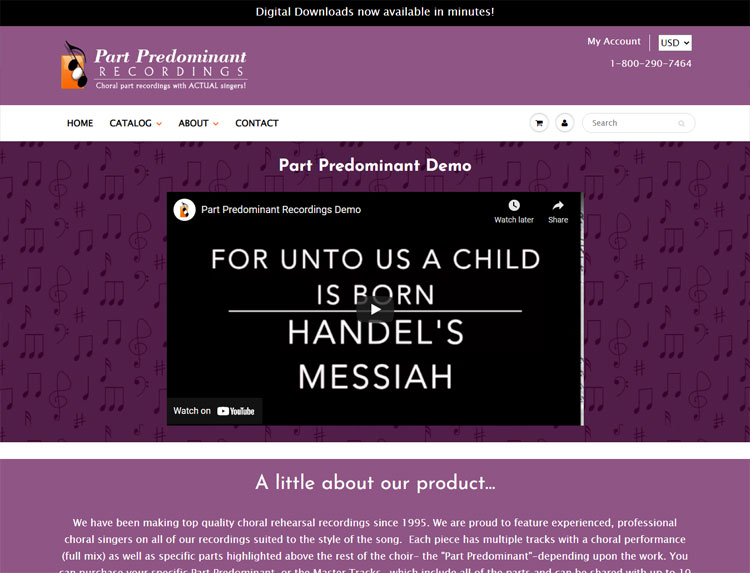 Before: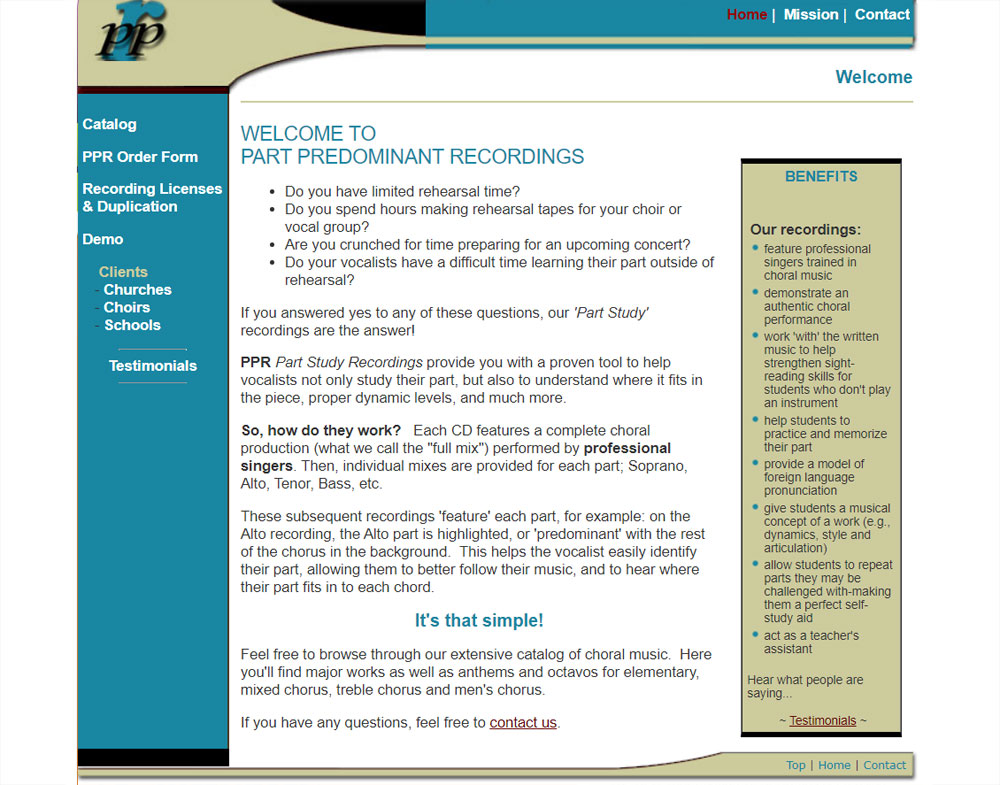 First ICBits Site: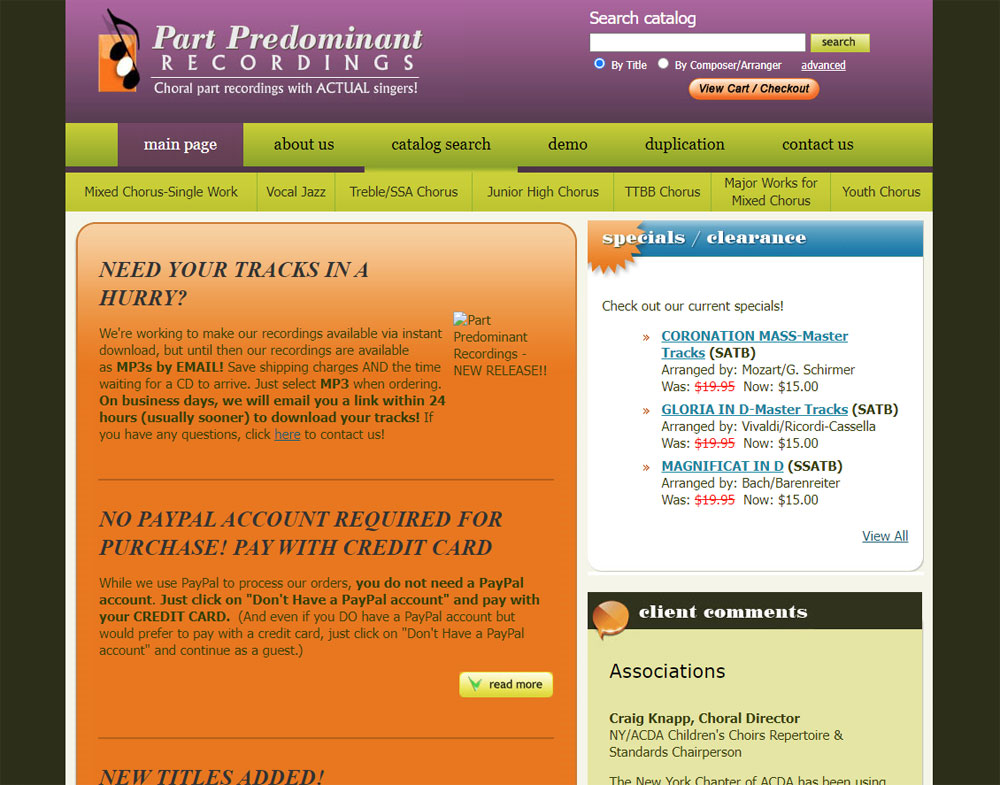 Logo: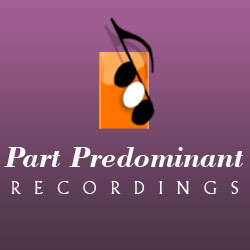 Part Predominant Recordings
Michelle has known Jenni for decades, so when she called for help in 2008, Michelle was thrilled.
PPR has a unique niche as they produce recordings of choral pieces for choral directors. Each piece is recorded multiple tracks (one for each voice). Then, they produce CDs with the full choral performance, as well as recordings where specific parts are highlighted above the rest of the choir - the "Part Predominant".
Their first site contained a simple catalog of recordings available, but they wanted a website that would allow their clients to make online purchases.
Products are purchased around the world by churches, schools, vocal groups, and even vocalists.
Her first website was a huge improvement over the original, but in 2017 we began moving everything to Shopify where she could sell her recordings digitally for immediate download.
SERVICES:

Shopify Website / Logo Design / Email Services
VIEW WEBSITE
What Clients Say
---
[My website] came in right on budget and far exceeded my expectations in every way.

Charlie Slater
- Owner -

I love the 'self-administration' capability that ICBits offers so that I can make changes on my own.

Bonnie O'Meara
- Founder/Owner (retired) -

...she listened to my ideas and at the end had a site up very quickly and I LOVE IT!!!

Rae Plaster
- Owner -

She finds the best option for your business and comes up with creative solutions to accomplish your needs.

Jennifer Ivester
- Owner -

One of her best qualities is the fact that she actually answers her phone! I can count on one hand the times that I've gotten voicemail.

Lisa Silbernagel
- Owner -