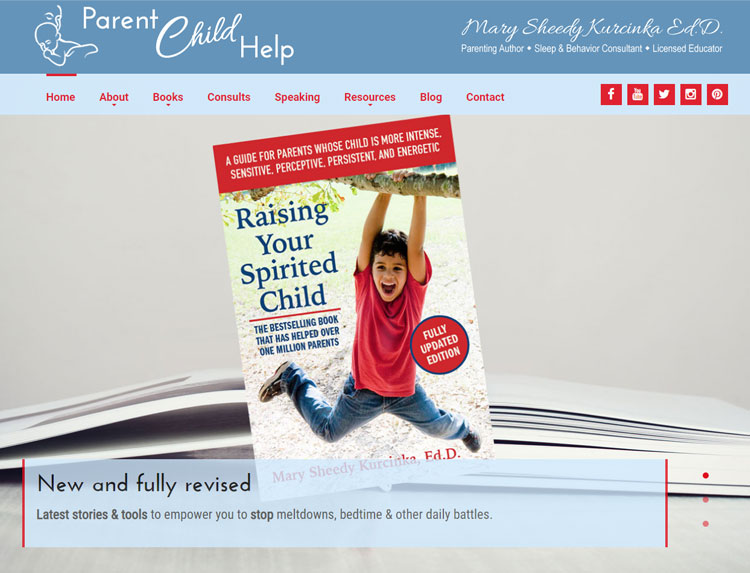 Before: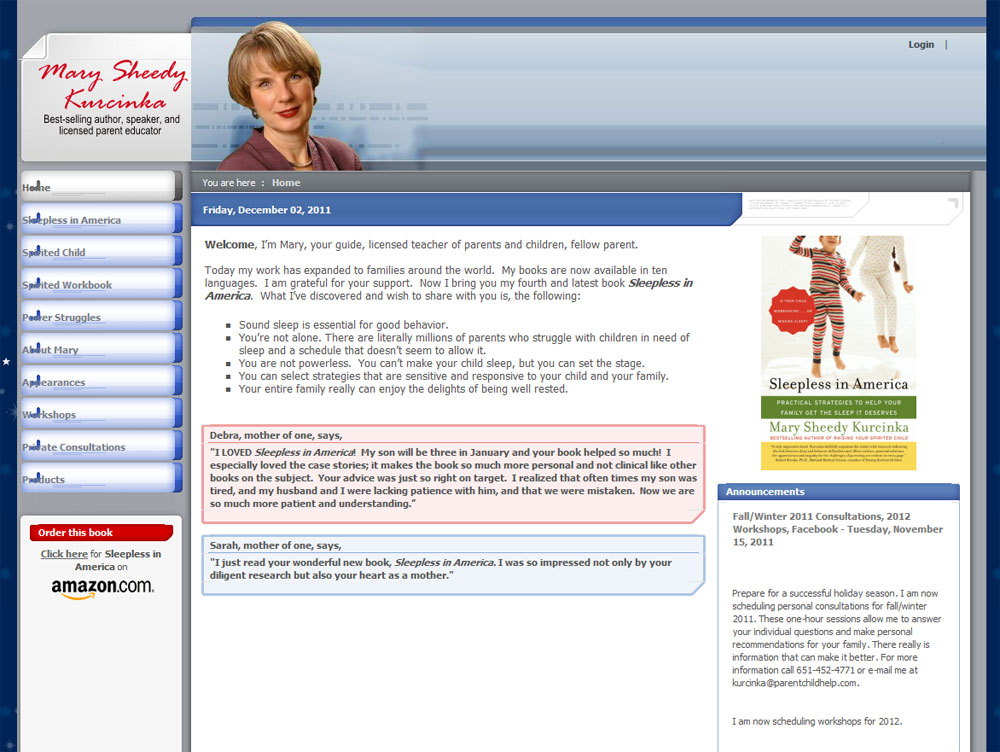 First ICBits Site: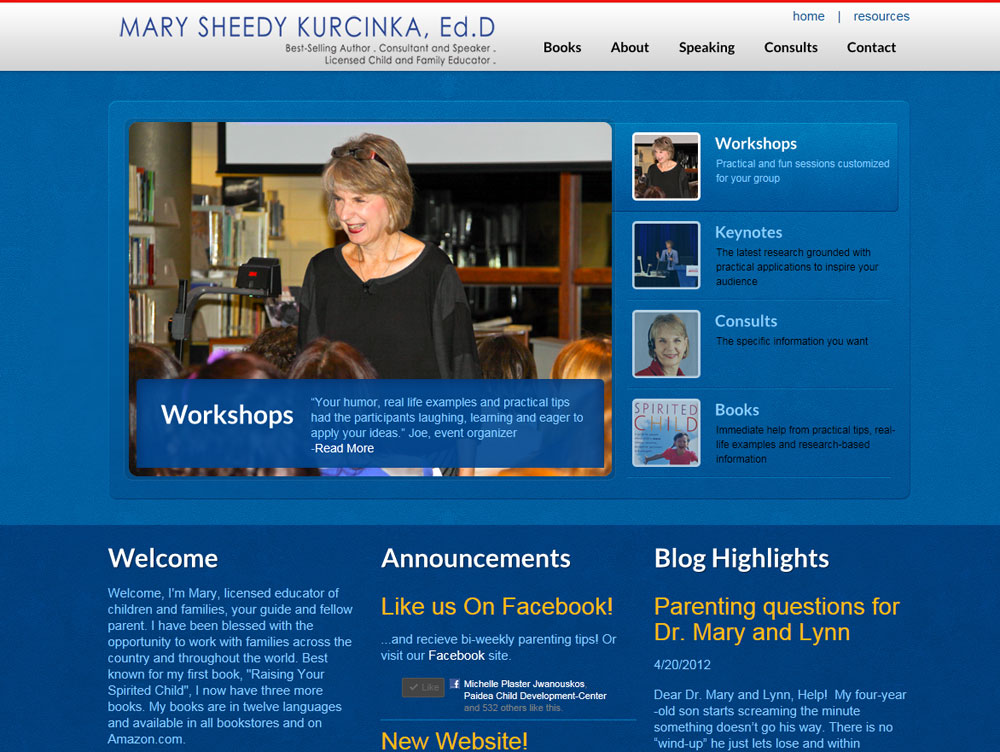 Parent Child Help Logo: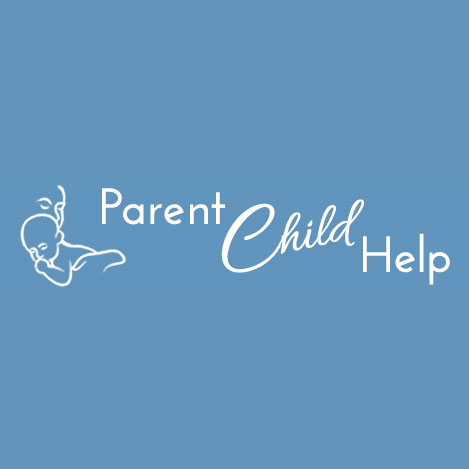 Spirited Child Logo: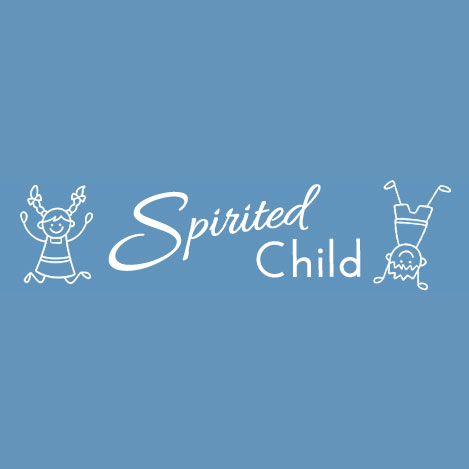 Spirited Baby Logo: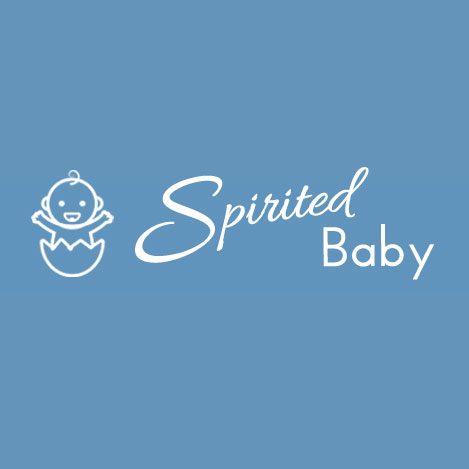 Sleep Consultant Logo: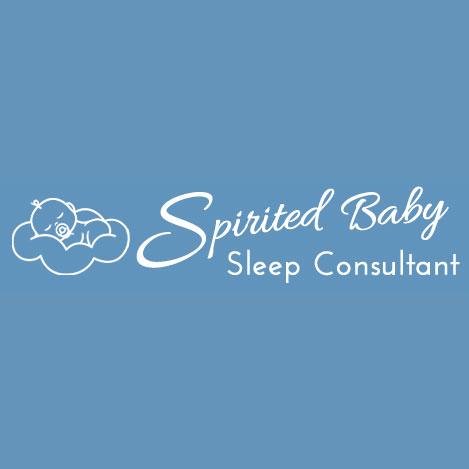 ParentChildHelp.com
In 2011, Mary Sheedy Kurcinka contacted ICBits for a new website. Mary, an award-winning parenting author, was good friends with the Lynn, the director of Paidea, doing much of her research at Lynn's center. So when Mary needed a new website, Lynn recommended ICBits.
Mary's original website was quite outdated with no central focus. With the home page being quite text-heavy, Michelle worked with Mary and her husband Joe to make it more visually attractive and give it a more solid focus. At that time, Mary wanted to promote her workshops, keynote speaking engagements, as well as her consulting services and books. The website was a huge improvement. Later, we added a Blog which both she and Lynn developed. Because both websites were with ICBits, we were able to incorporate the blog on both Parent Child Help and Paidea's websites.
With Mary's books becoming best-sellers, in 2015, they wanted another website revamp, this time making her books front and center. Plus, they wanted more extensive information on each book (e.g., an overview, table of contents, book excerpt, a page of 'advanced praise', and links to major retailers). This website also promoted her appearances, videos, and social media.
While Joe and staff maintain their website, Michelle still works closely with Mary and Joe whenever they need enhancements.
SERVICES:

ICBits Website / Logo Design / Hosting Services / Email Services / Website Mgmt.
VIEW WEBSITE
What Clients Say
---
[My website] came in right on budget and far exceeded my expectations in every way.

Charlie Slater
- Owner -

I love the 'self-administration' capability that ICBits offers so that I can make changes on my own.

Bonnie O'Meara
- Founder/Owner (retired) -

...she listened to my ideas and at the end had a site up very quickly and I LOVE IT!!!

Rae Plaster
- Owner -

She finds the best option for your business and comes up with creative solutions to accomplish your needs.

Jennifer Ivester
- Owner -

One of her best qualities is the fact that she actually answers her phone! I can count on one hand the times that I've gotten voicemail.

Lisa Silbernagel
- Owner -