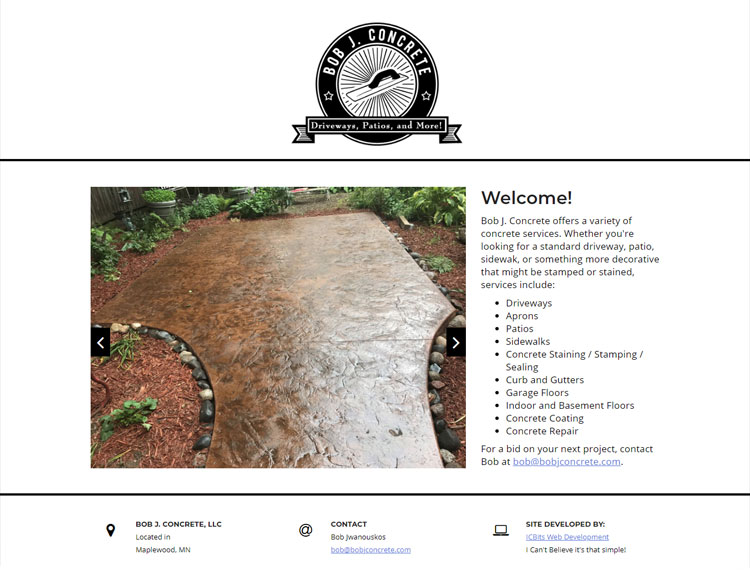 Before: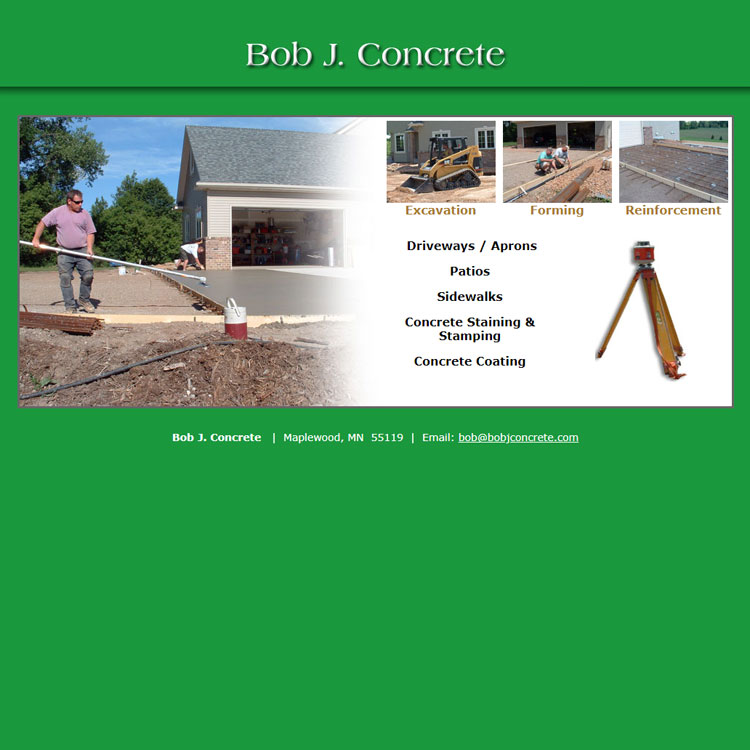 Logo: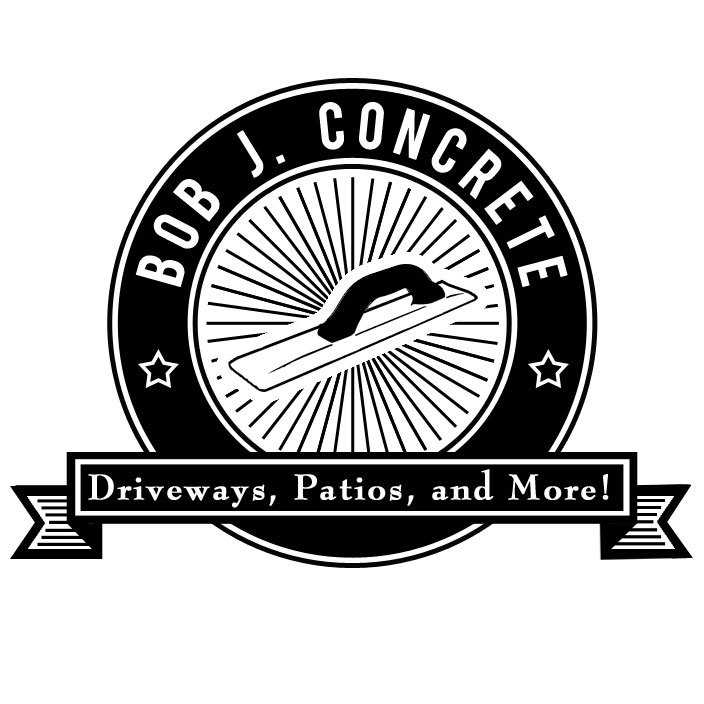 Bob J. Concrete
Bob wanted to update his outdated website. Nothing fancy or involved, but something that allowed him to show the quality work he produces.
His original website was very simplistic and wasn't responsive to mobile devices. Therefore, we opted for a simple one-page design that lists his services and contains a rotating image feature that shows the kind of concrete work he's done.
SERVICES:

ItsyBits e-Brochure / Logo Design / Domain Management / Hosting Services / Email Services / Website Mgmt.
VIEW WEBSITE
What Clients Say
---
[My website] came in right on budget and far exceeded my expectations in every way.

Charlie Slater
- Owner -

I love the 'self-administration' capability that ICBits offers so that I can make changes on my own.

Bonnie O'Meara
- Founder/Owner (retired) -

...she listened to my ideas and at the end had a site up very quickly and I LOVE IT!!!

Rae Plaster
- Owner -

She finds the best option for your business and comes up with creative solutions to accomplish your needs.

Jennifer Ivester
- Owner -

One of her best qualities is the fact that she actually answers her phone! I can count on one hand the times that I've gotten voicemail.

Lisa Silbernagel
- Owner -