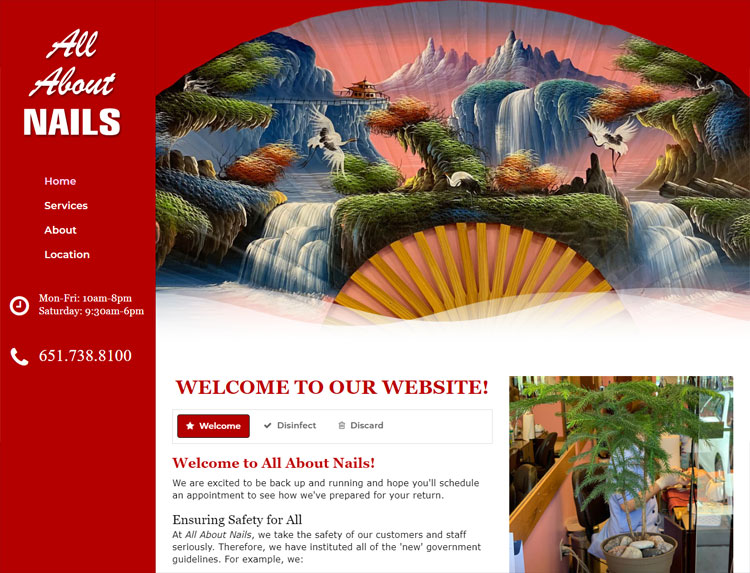 Business Card: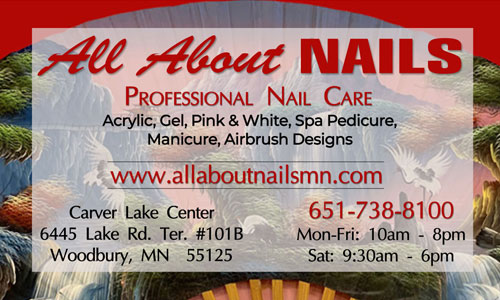 Window Schedule: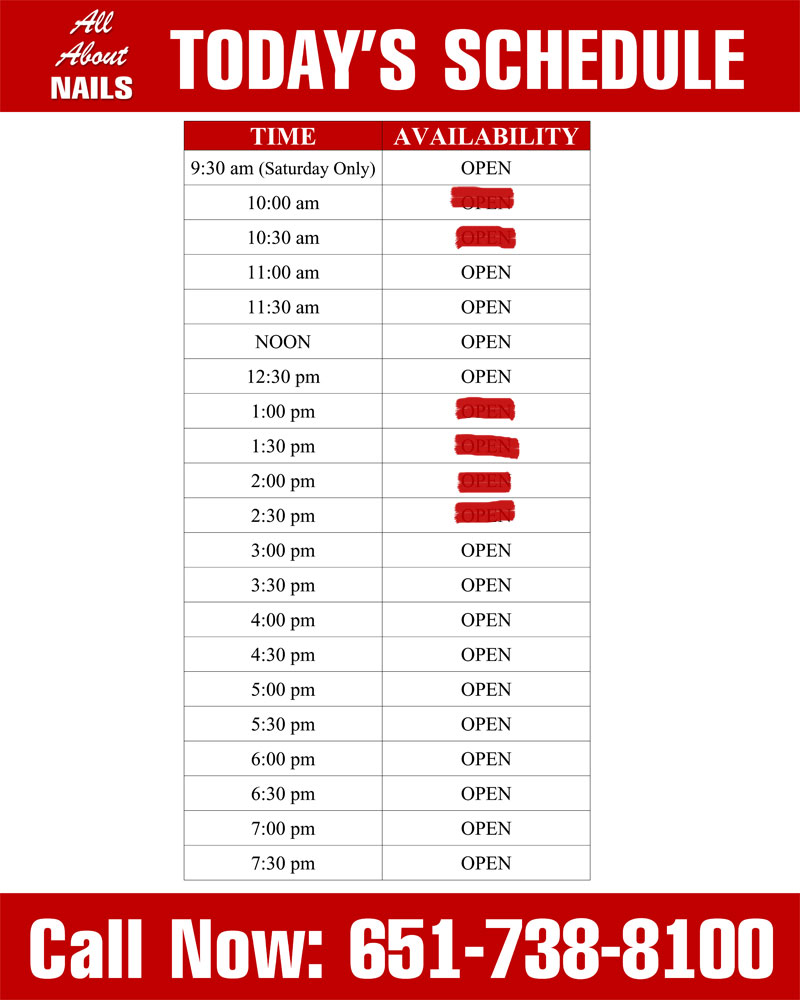 All About Nails
In 2020, Diane was one of many businesses struggling after COVID lockdowns were lifted. Since Michelle was a customer of All About Nails, she offered her services to create a simple presence so that, when her clients would recommend her on social media, they could link to her website.
The website includes photos from her salon, her pricing, hours, and location information. In addition, we included information on the steps they had taken to install Plexiglas dividers as well as disinfect and discard items in order to make the salon safe for her customers.
One of Diane's biggest challenges was the fact that much of her business was walk-in. So Michelle created a simple "Today's Schedule" window sign that Diane was able to update throughout the day. This allowed 'walk-up' customers to see her schedule for the day in order to call for an appointment.
This, along with many client recommendations, allowed her business to thrive and survive through difficult times.
SERVICES:

ItsyBits e-Brochure / Domain Management / Hosting Services / Marketing / Website Mgmt.
VIEW WEBSITE
What Clients Say
---
[My website] came in right on budget and far exceeded my expectations in every way.

Charlie Slater
- Owner -

I love the 'self-administration' capability that ICBits offers so that I can make changes on my own.

Bonnie O'Meara
- Founder/Owner (retired) -

...she listened to my ideas and at the end had a site up very quickly and I LOVE IT!!!

Rae Plaster
- Owner -

She finds the best option for your business and comes up with creative solutions to accomplish your needs.

Jennifer Ivester
- Owner -

One of her best qualities is the fact that she actually answers her phone! I can count on one hand the times that I've gotten voicemail.

Lisa Silbernagel
- Owner -